NEW DesignFlex PSF200A Dual Set Point Pressure Switch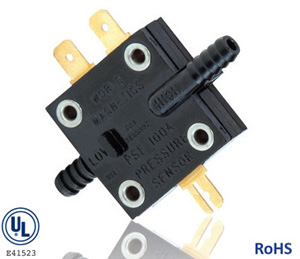 Press Release / 07/01/2016
Traverse City, Michigan

DesignFlex and World Magnetics are pleased to announce the launch of the new DesignFlex PSF200A Dual Set Point Pressure, Differential Pressure and Vacuum switch. This revolutionary double-contact, double-diaphragm configuration is unique in the pressure switch industry, enabling two independent set points to be monitored by a single miniature mechanical switch.
Available with a wide range of set points and excellent switch point tolerances, this switch is ideal for applications where dual pressure points or dual redundancy monitoring is required. Due to its compact, lightweight design and ability to switch up to 30VDC at 40mA max, this switch is the perfect product to interface with PC's, PLC's or other logic circuits.
World Magnetics | DesignFlex switch products are custom engineered and crafted at our global manufacturing facility and world headquarters located in Traverse City, Michigan, USA. With over 50 year of experience in the Industrial, Medical, Aerospace & Military industries, World Magnetics company is the ideal choice to assist with all your Pressure, Vacuum and Differential pressure switch needs. World Magnetics, where our passionate customer focus and complete end-to-end manufacturing capabilities provide many customer benefits, including simplified custom engineering; quick service; and high-quality, durable product solutions.
For further information please contact:
World Magnetics | DesignFlex
Web: www.worldmagnetics.com/our-switches/designflex-switches/psf200a-switch-series-pressure-vacuum-differential.html
E-mail: mpaul@worldmagnetics.com
Tel : 231 946 3800
Fax : 231 525 3156
Toll Free: 800 643 3384

World Magnetics - DesignFlex Press Release - 07/01/2016
Written By: Martin Paul